Conference Venue: The Hellenic Centre of Marine Research (HCMR)
The ultra-modern marine research park, known under the name of TRITON, is the headquarters of HCMR. It is situated at the 47th kilometer of the Athens-Sounion highway in the Mavro Lithari area of Anavyssos. The three-storey main building, with a total area of 6,500 m2 is built on a beachfront site comprising 15,000 m2. It includes 34 fully equipped laboratories, 65 offices, a modern library and a large auditorium.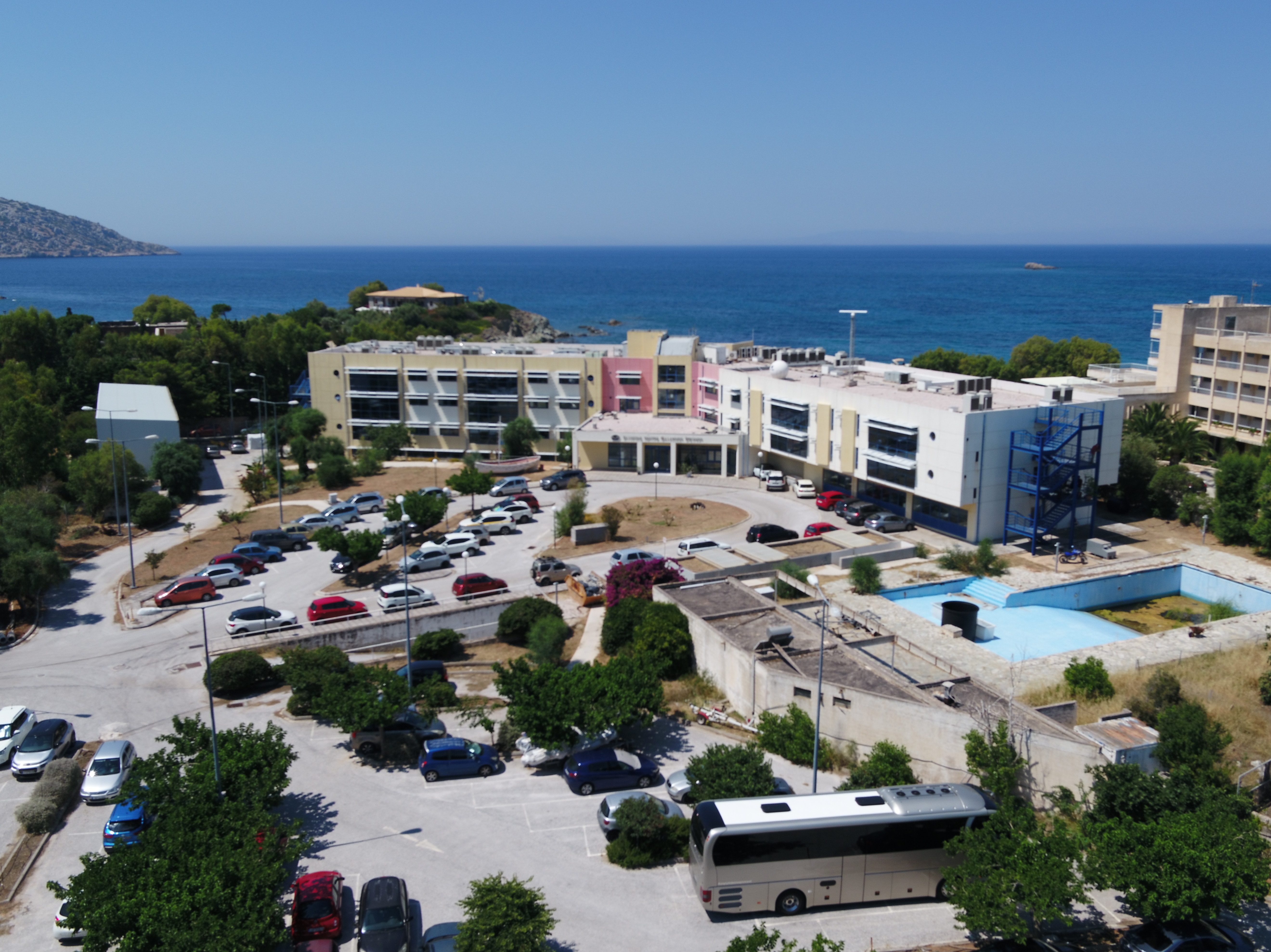 Main conference hotel: The Alexander Beach Hotel
The hotel was built with a distinctive modern architecture, and has recently been renovated. It is located near the sea and has all modern amenities. It consists of 108 rooms, double, triple and quadruple, each with its own bathroom and balcony. All rooms are air-conditioned (cooling - heating) and have telephone, color TV and refrigerator. The hotel also features parking, reception hall, conference center for 300 people, swimming pool, 2 tennis courts and cafe-restaurant right on the beach.